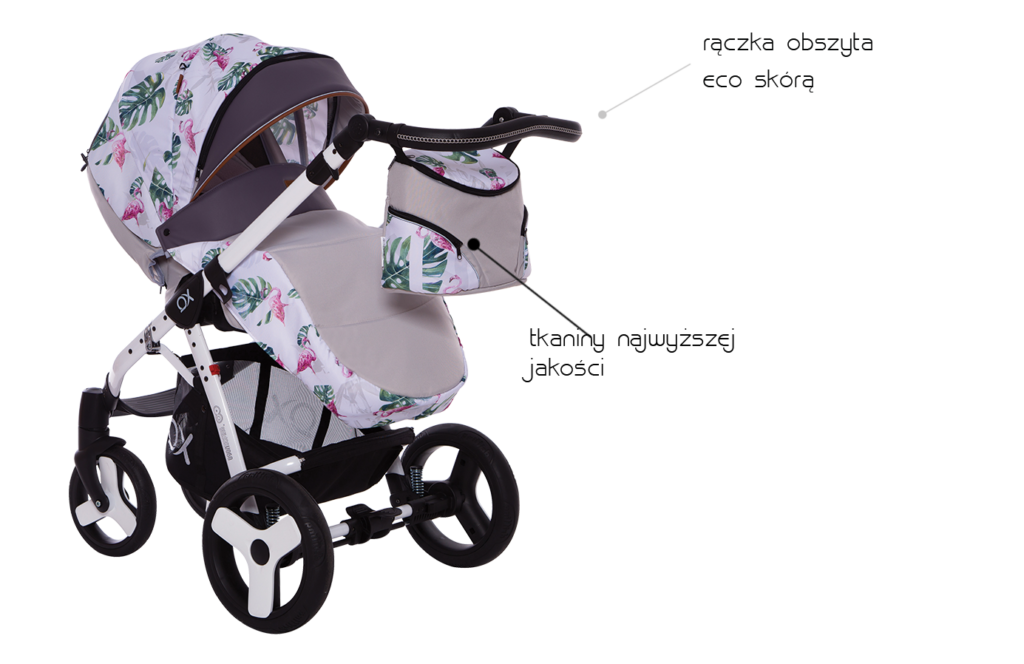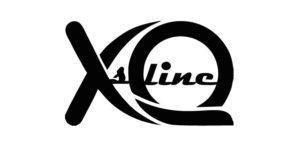 XQ s-line – is a set of strollers with finespun accessories made of artificial leather. This set consists of both strollers in soft, minimalist colours and strollers with fabrics which are our own designs. XQ S-Line is a stroller for modern parents who value comfort, safety and stylish design. The stroller can be both forward-facing or parent-facing with a multi-position reclining backrest and a multi-position reclining footrest . This is why travel in our stroller will be very comfortable for your child. The stroller frame allows to attach a child seat to it. A comfortable bag and a storage basket will hold all the necessary accessories. Our all terrain stroller can be comfortably used off the beaten track and in the city.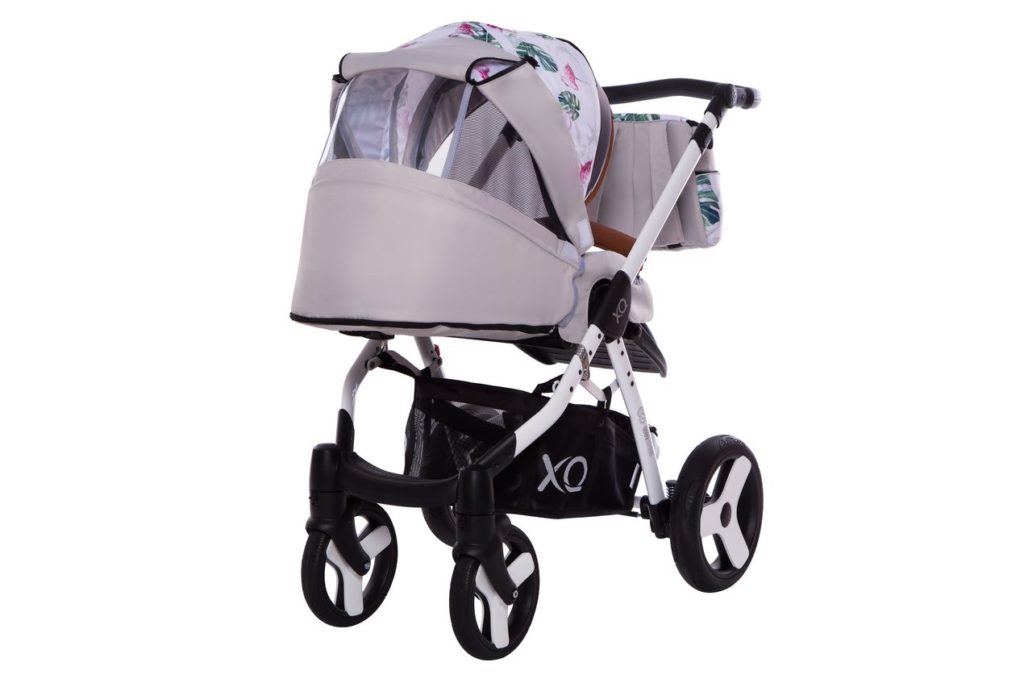 The XQ s-line strollers are equipped with an additional ventilation system. Zippered, hidden windows ensure perfect air flow and a built-in mosquito net will protect the baby from insects.
The XQ seat is designed so that the reclining of the backrest is maximally simple and quick.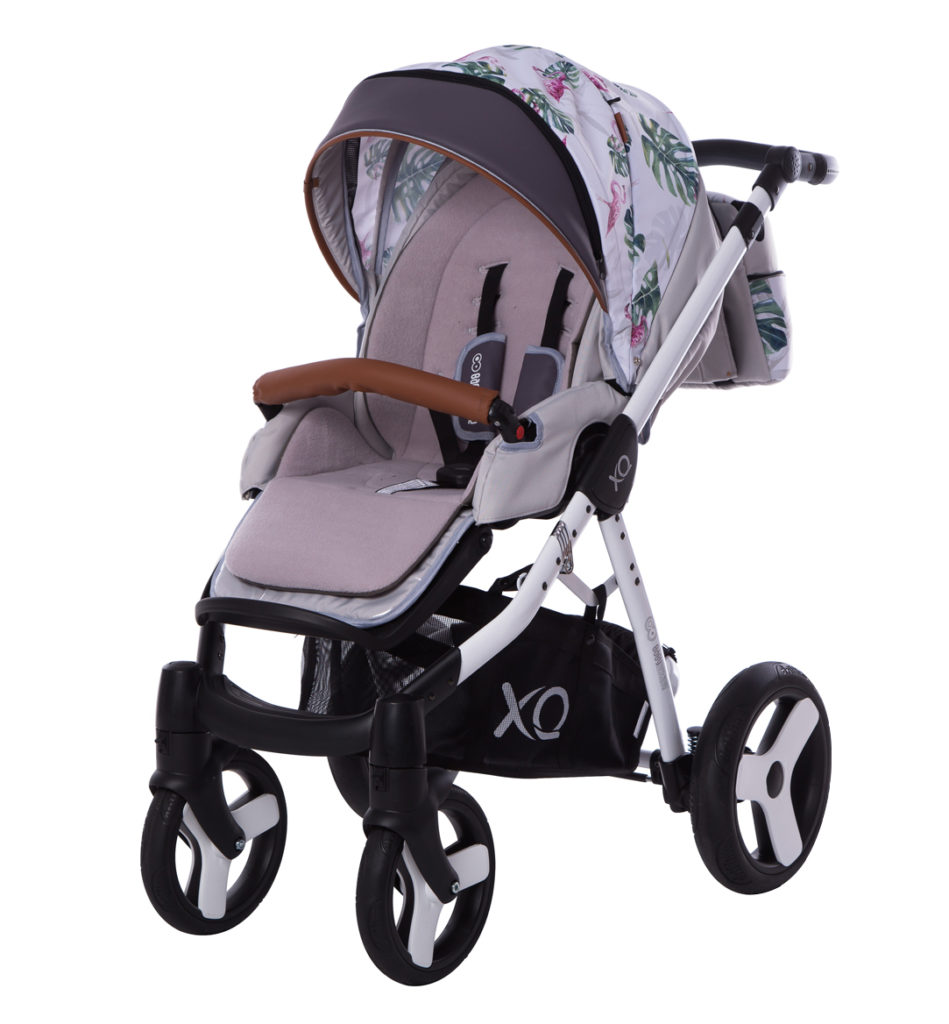 SEAT POSSIBILITY FRONT OR BACKWARDS DIRECTION
XQ s-line through a special attachment, allows using the easy attachment mechanism placed on the frame, rotate the stroller so that it is facing forward and backward.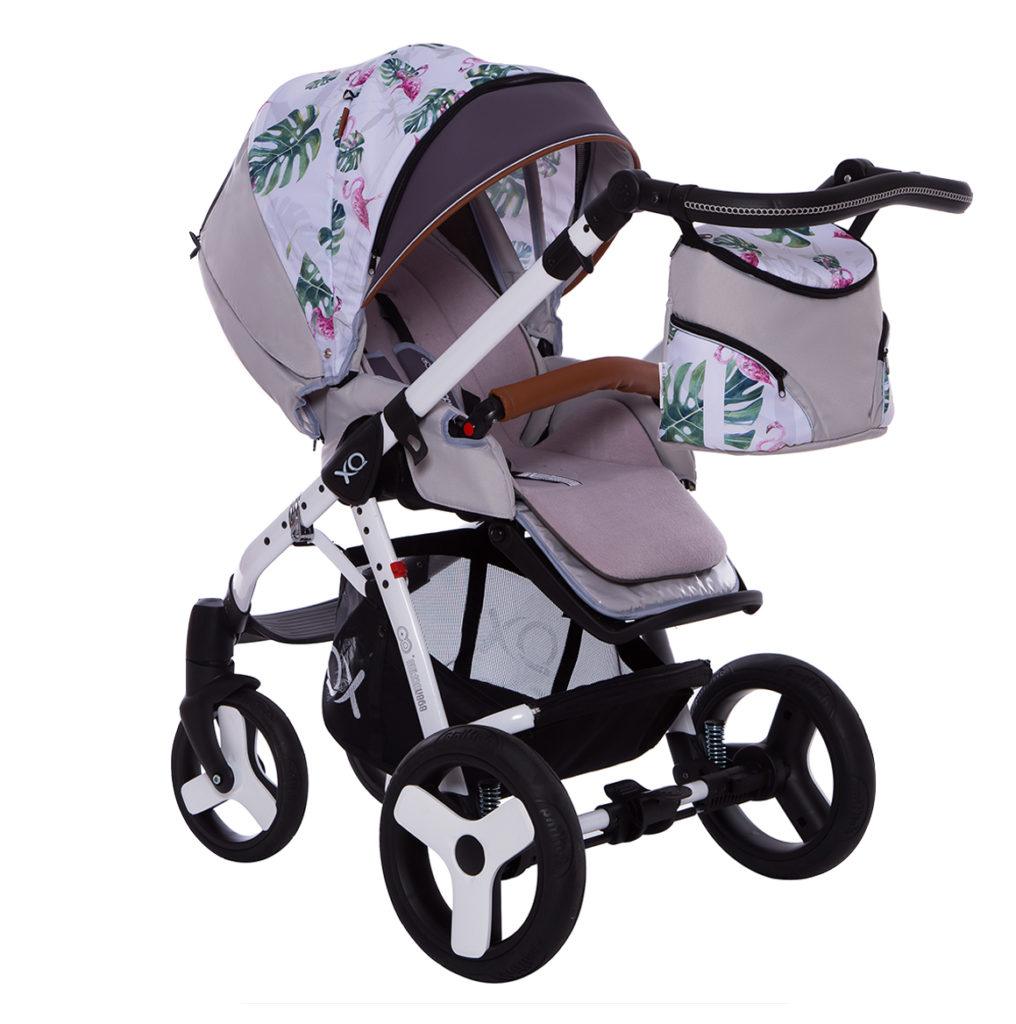 MOŻLIWOŚĆ WPIĘCIA SIEDZISKA PRZODEM LUB TYŁEM DO KIERUNKU JAZDY
XQ s-line poprzez specjalne mocowanie, pozwala za pomocą łatwego mechanizmu wpięcia umieszczonego na stelażu, obrócić spacerówkę tak, aby była skierowana przodem jak i tyłem do kierunku jazdy.
Included:
rack 
inflatable wheels
seat equipped with a booth and baby leg cover
roomy bag
raincover
shopping basket
bottle holder
mosquito nets 
Characteristics of the pushchair:
 lightweight aluminum frame
 swivel front wheels with the possibility of locking for straight driving
 independently adjustable seat back and footrest
 pneumatic shock-absorbing wheels
 comfortable rear brake
 the option of folding the trolley with wheels
 removable front and rear wheels
 roomy shopping basket
 a large bag
 comfortable adjustable handle covered with eco-leather
 the option of attaching the seat (baby carriers)
 option to mount the seat and car seat (baby carriers) forward and backward-facing