Nowość Wózek dziecięcy Musse Royal 3 w 1 (Gondola, Spacerówka, Fotelik)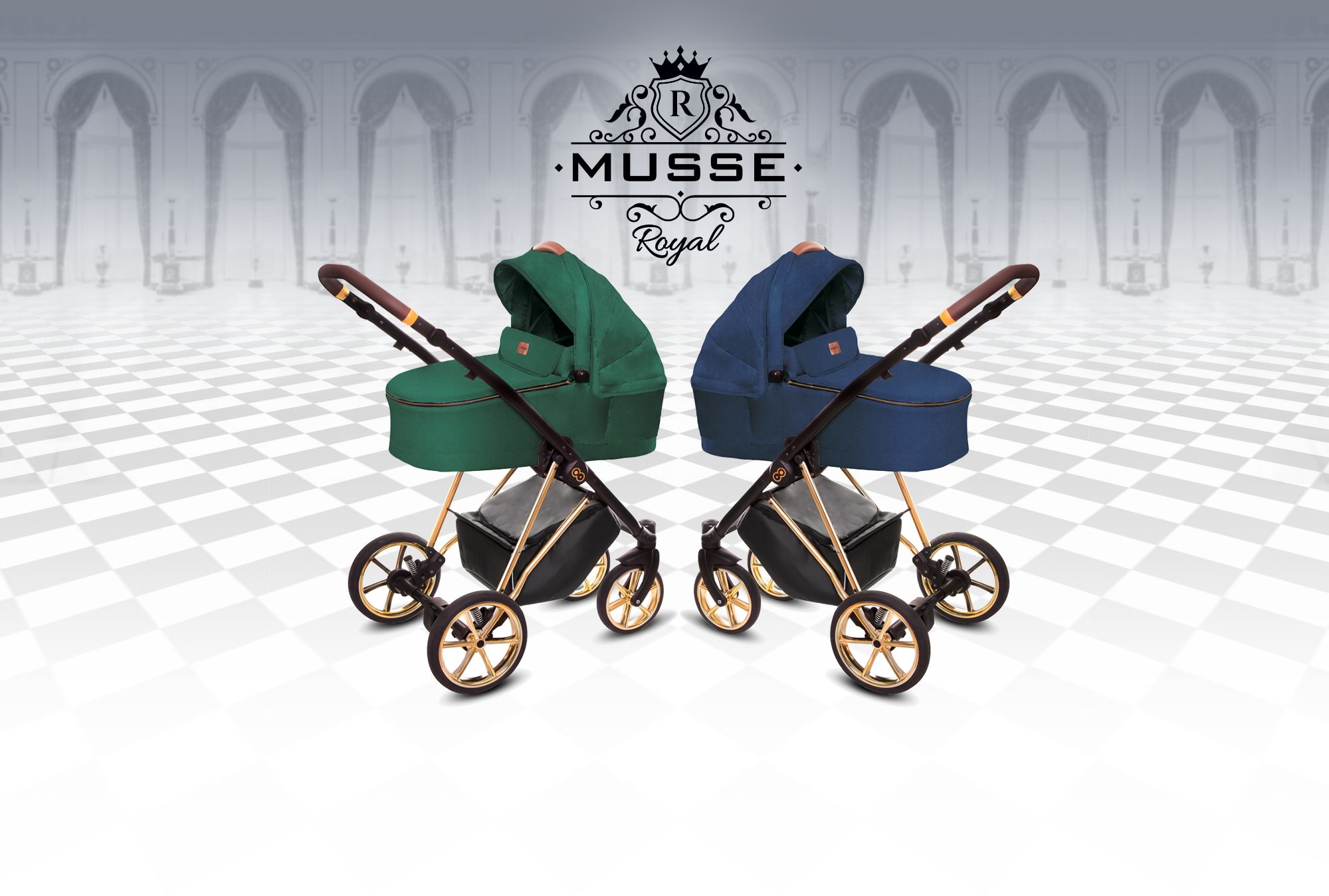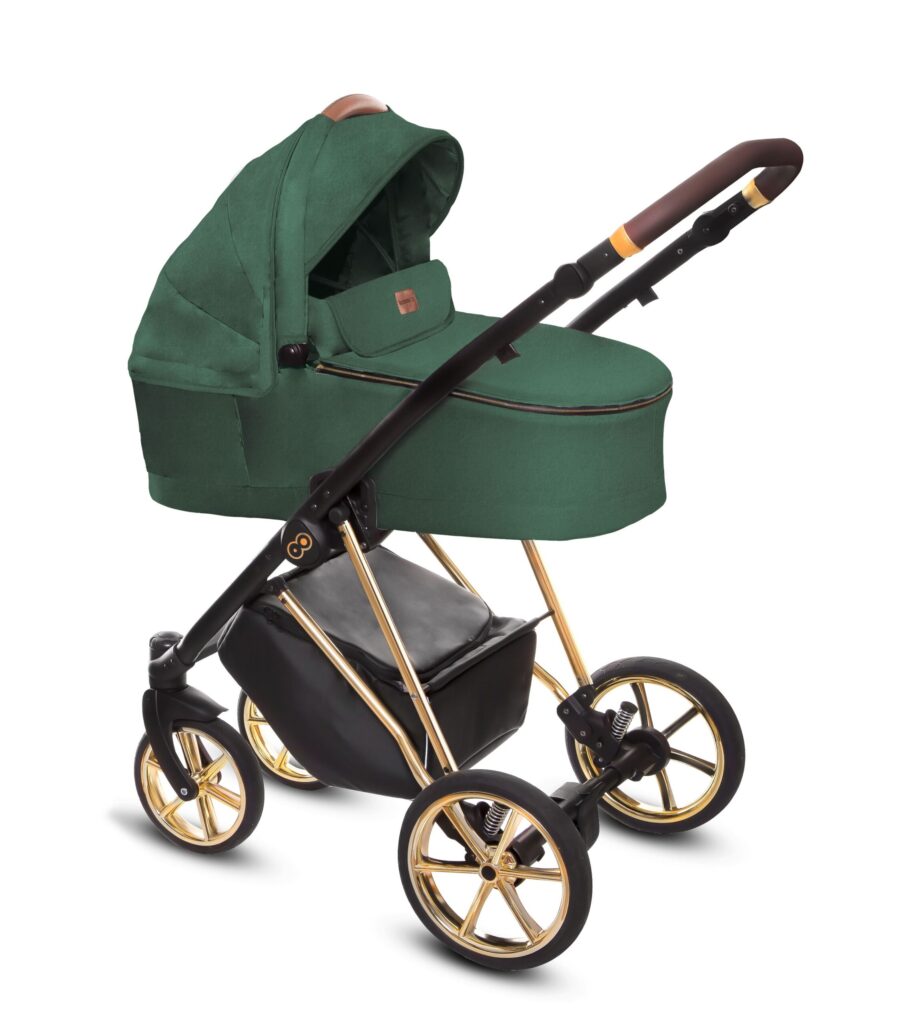 Musse Royal is the newest collection from Babyactive. It is a stroller for those who appreciate its unique appearance, functionality and safety.
Musse Royal strollers are available in two color variants: emerald and blueberry.
There are 3 colors of the frame to choose from: gold, silver and nickel.
Each stroller is equipped with a mosquito net that protects against insects, a rain protection film and adapters for car seats that allow them to be mounted to the frame.
Musse Royal is a stroller that attracts eyes with its unique depth of color and is enriched with beautifully matched details such as a decorative zipper along the gondola and other designer accents.